Here's the contact info for an Akzo Nobel rep:
Trish Lewis at 847-625-3228 or trish.lewis@akzoNobelAerospace.com
The basic painting premise has always been to use the approved primer/sealer of the manufacturer for your selected topcoat. That has always been hard as AZKO makes the finest primer I have seen. PPG makes the final topcoat most popular with quality RVs. Valspar being the Van's endorsed "Low Cost" product. Well AZKO is trying to core deeper into the Air Carrier market so I suggested the 500 RV-10s in production as a great potential market to expand North America.
Attached you will find a low quality (HP scanned into Adobe) of the many spectacular competitive topcoats. Most interesting was their two day Global training available in North America at their Waukegan facility. Attachment is HERE.
http://www.akzonobelaerospace.com/troubleshooting/environment/ this URL gives great basic information for the hobbyist to avoid many of the common pitfalls in painting their own aircraft.
The attached Color Talk (HERE) is a good start on considerations for the importance of color corrected light, documenting temperature and humidity during the final lay down of topcoat. With metallic's it becomes even more important because of the way the mica or aluminum sets up in the clear substrate.
---
Interior areas to paint if using Abby's interior from Flightline Interiors
Thanks to Abby for writing this and Rick S. for passing it to me.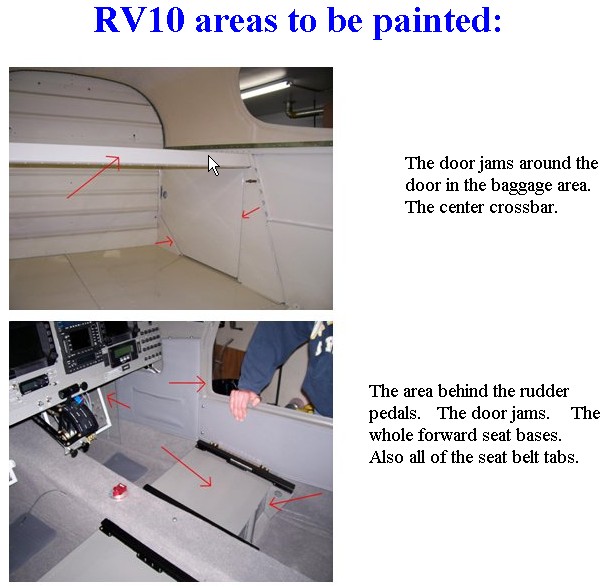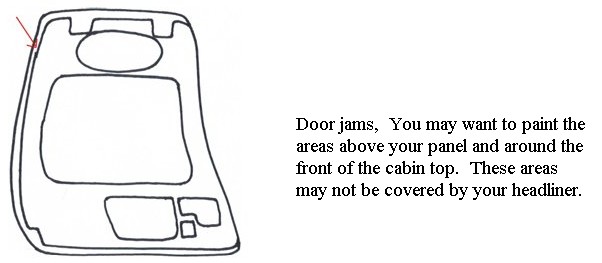 ---