April 15, 2004

Had some interrupted days, but got back at it.

Countersunk the holes in the spars and stringers. Here's a couple shots. Be careful
when doing the end holes. You may go too deep.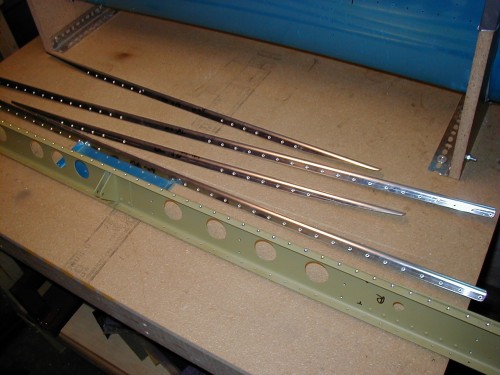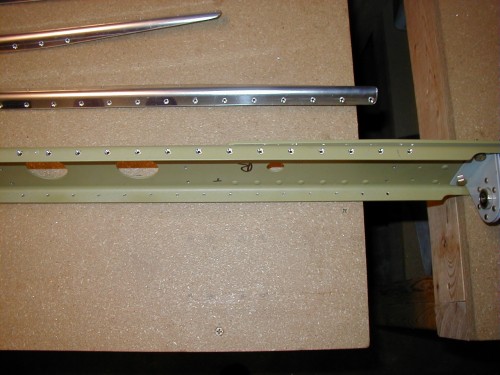 Re-made my HS-1008 part on the left. Had a minor flaw in mine, and a buddy was
odering parts from Van's, so he picked me up a new piece of stock to make one
from. A whole $2.05 and it's now great.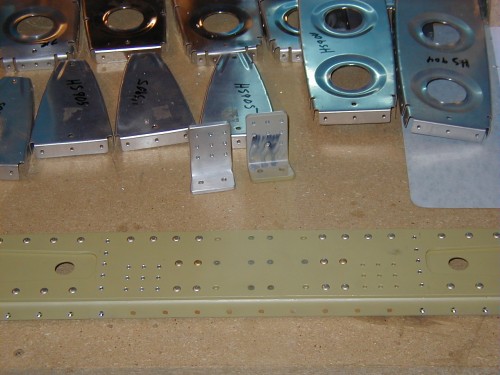 All the parts laid out after deburring.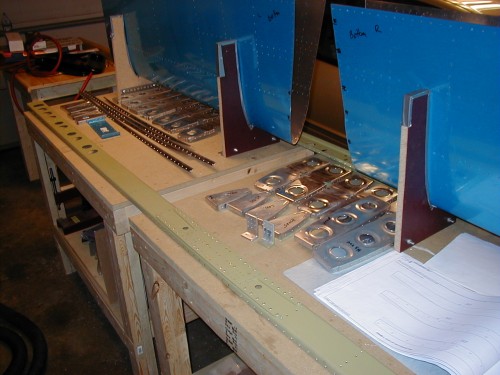 Now for the alodining process again. This worked well. Have some parts soaking
in Alumiprep, while some soak in alodine, and then some sit in a rinse bucket.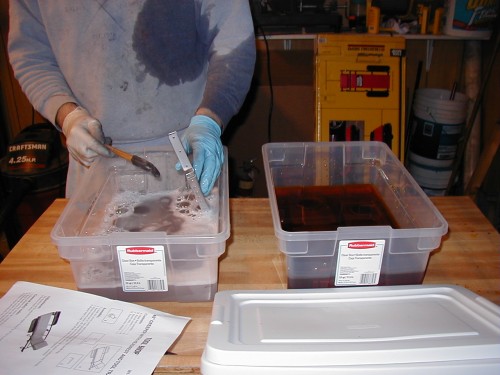 All that pretty gold. I told my kids I was building my airplane out of gold...they were
impressed.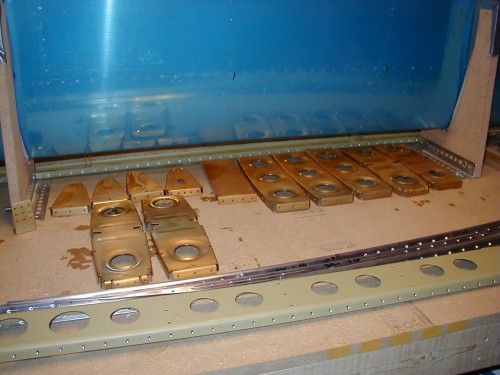 A closer shot.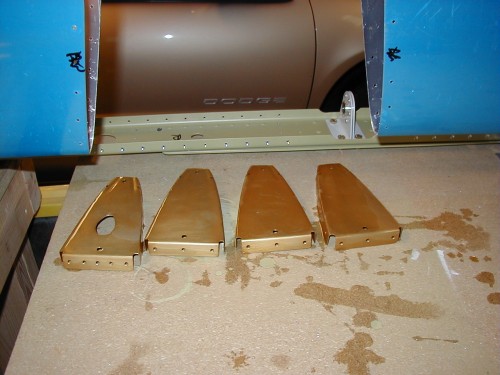 Dimpled all the skins. Didn't even hose one up on this whole section!




More dimpled holes. Once again, highly recommed the pneumatic squeezer/dimpler!
And by the way, that deburring of all of the holes takes a darn long time!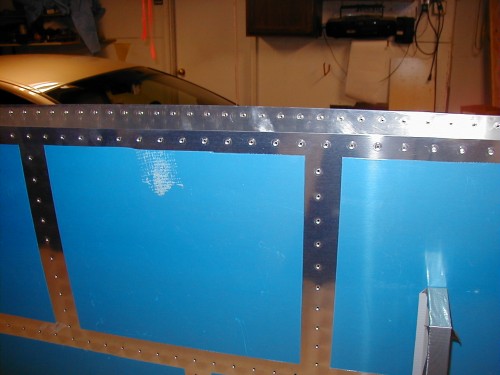 All my dry alodined parts.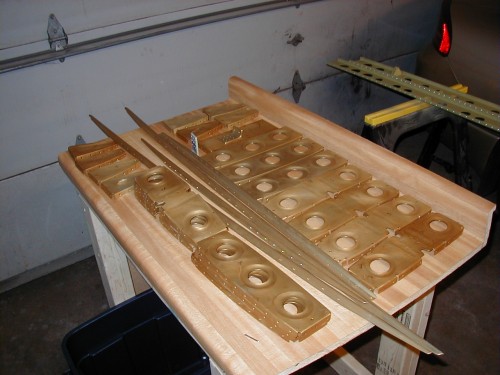 Back to priming them all.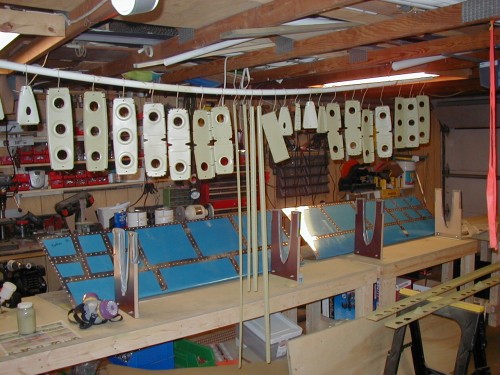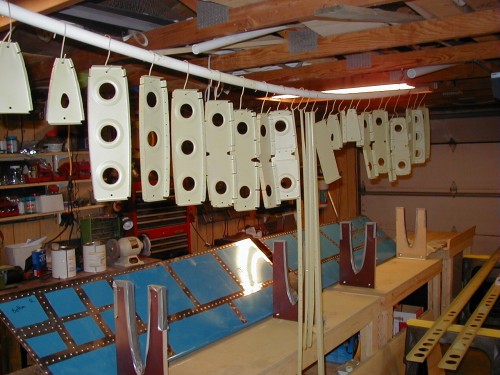 Ran out of primer after priming the inside of the nose of the skins. Shoot, now
it took an extra 1/2 hour of primer mixing time. I didn't alodine the skins, just
scuffed them with scotchbrite and sprayed them.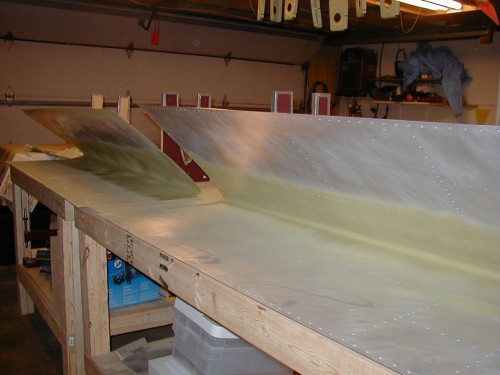 Home | Previous | Next