DO NOT BUY ANY OF FLIGHTPREP's PRODUCTS!!!! You will be supporting a company that is working towards the demise of many valuable internet resources!




EFB's and Electronic Chart Software
update 12/16/2008 below
update 3/19/2009 below

A couple years ago, I bought charts as I needed them. I also had an annual paper Jepp approach chart subscription that covered a whopping 3 states for $125 a year or something like that. I had to swap in page revisions every 28 days (or was it 56), and it was kind of a pain. To add some insult to the injury, if I were traveling to, say, Florida, I had to spend about $75 for all the low-altitude enroute and approach charts from NACO to be able to legally have what I'd need. Sure, being an AOPA member, I could have printed some of the approach charts and saved some money there, but you never know EXACTLY where you'll end up with a small plane on a long trip. Time to move into the electronic age.

So first I started simple....I bought Sporty's Approach plate CD, which worked OK, but wasn't super tablet friendly. Now I could buy a CD for $10 or so and have all the approaches in the country. Good, but not good enough. Then I found another company putting out a CD that also included low-altitude enroute charts, but they ran kind of slow. At least I could be legal now with a little less work.

Over time I got using Golden Eagle Flight Prep software to plan my flights. This is fantastic software, and it's free. It's very good at loading weather, creating reports, getting a DUATS briefing, and filing flight plans. But, it doesn't have charts in it for in flight use. That's when I decided at OSH 2006 that I'd buy Chart Case Express, which gave me a full set of geo-referenced sectionals, WACs, IFR Low-Altitude Enroutes, and geo-reference approach plates. It was about $349 if I remember right, and was fantastic. The "Express" version of the software would only do in-flight charting (and the normal HITS and other cool functions), but it wouldn't do flight planning or chart printing. They make Chart Case Pro taht integrates all of the planning features with the EFB in-flight features, so that is the product I wanted to get.

Just before the show (OSH 2007) I gulped and paid $268.95 to renew my chart subscription for the next year, and at the show I paid $100 to upgrade to Golden Eagle Pro. I had expected the subscription to be about $200-210 based on talking to them at OSH 2006, but my first year's charts were included with the $349 (if I remember correctly) purchase price. When I was shopping with a fellow RV-10 builder this year, the charts and software are sold separately. $299 for the software (Express....$399 for Pro), and $357 for charts...and they only include 4 free weeks. My renwal rate of $268.95 was only good for ME because I was continuing an existing subscription....any new customers would have to pay the full $357, since they only included 4 weeks of charts.....so it's a whopping $756 for a new customer to get what I got for $349 last year. So, my friend passed it up (can't blame him.) and that lead me to a new choice....

Saved by Voyager

Voyager software (by Seattle Avionics Software) was being sold at $349 for the EFB version, which would be the direct comparison to what I had, with a free year of charts. A renewal EFB chart subscription was $299 I believe. Higher than my subscription, but since they included a free year of charts it's a far better deal for the new customer. I need to say FAR better again, as it also includes more features like a fuel stop planner that can save you some money too. I wanted to get it, but I'd lose money on that deal though, since I just paid $100 to upgrade to Chart Case Pro, and renewed my subscription a couple weeks prior. The Voyager EFB version, and my Chart Case Express, both had geo-referenced charts so if you used a bluetooth GPS (I use a $65 Holux and it works very well), you could plot your position as you flew, even on approach charts or sectionals. The cool thing though, is with Voyager, you could choose to buy it as only an "IFR" version, where all that was missing was the geo-referenced charts (BUT, YOU'RE ALSO MISSING ANY GPS INTEGRATION AT ALL). Sure, now I can't see my position plotted on the charts, but since we both have Chelton EFIS's, I figured I could forego the plotted course, and just have electronic charts, so I can be legal on my trips. The "IFR" software was only $199 and included a free year of charts too, and the re-subscription price this year for the charts was only $129, which was much cheaper. Let me say MUCH cheaper again. So, I promptly went back to Golden Eagle's booth and cancelled all my orders and then went back and bought Voyager. I felt bad, because they had EXCELLENT software at FlightPrep, but competition has proved useful here, as I now have the CHOICE to not pay the extra for the geo-referenced stuff and have all the features I need at a much lower price. (Update 8/4/2007: When I realized that there is NO GPS functionality in Voyager without the EFB package, I upgraded for the total of $349 to get the EFB package. Now my chart subscription next year will be $229) One interesting things...Voyager has geo-referenced Approach Plates and Airport Diagrams, but NOT sectionals or IFR Low-Alt Enroutes....so you can't see your position on those Sectionals and Low-Enroutes. (This is no longer true...you now get Geo Referenced sectionals and low-enroutes!)

Also, Golden Eagle included WACS, (or TACS, your choice), sectionals, approach plates, and Low-alt enroutes. But, Voyager included: WACS, TACS, Sectionals, Approach plates, and low AND high enroutes. So the chart subscription was not only cheaper, but more comprehensive! So this week I installed Voyager, and I'll be flying with that, and hopefully I'll see a credit card refund show up before I have to start a dispute.

A quick comment on comparisions
Now after playing with Voyager a bit, here are some additional conclusions I have. Choosing between these 2 packages is extremely tough, and here's why. Flight Prep has a free flight planner that is clean and works very well. It's just not integrated into Chart Case Express and you have to buy Chart Case Pro to get it. Feature wise, it has the necessaries, but, it is far far short of what Voyager offers in terms of fuel planning, synchronizing multiple PC installs, and how many charts you get. But, it is NOT a bad piece of software. The thing that kills it as a good purchase for many is that they don't even include a year of charts, so the entry cost is well over $700 to get a super package....and that's way too high. To add the insult to the entry cost, the chart subscription is WAY too high at $357/yr. And, there is no fuel cost info in the planning, so you miss out on some pretty neat features. he positives.... Well, it's a far cleaner program, with much nicer map and weather graphics, with semi-transparent weather and things like that which make it much more viewable. In Flight is where the beauty of Chart Case Express/Pro will shine, because using a GPS it can track your position on both sectionals, IFR low-enroutes, and Approach Plates. It's fantastic software, with huge buttons on screen for entering waypoints, and not too many menus to get confused with. Very very sweet. But it's not nearly as feature rich on the planning software side. Combine that with the expensive chart subscription and it's a hard sell, but I do feel that in flight, it's the superior product. If their chart subscription were only $229, I would be renewing my subscription and continuing with them, but just use some Voyager planner features....not most charts.


Chart Case Express Screenshots
---
---
Golden Eagle FlightPrep Screenshots
---
---


Now for Voyager. It's got a phenomenal amount of planning features, and is very smart, and includes fuel pricing. The fuel pricing is nice. Unfortunately my first experience with the fuel planning isn't great in that I know the fuel price is incorrect for one airport (mine) right off the bat...and here they tried to convince me that it was more accurate than AirNav.com. The nice thing is, you get to take the fuel prices WITH you in the plane. Anyway, the planner is great. What's completely un-great is the graphics used to depict things like weather, and the vector map used as the base map....and even the terrain view. They all look cheap and have that "Fischer Price" look to them with blocky and bright colors. It's some of the same complaints I've had about the older GRT EFIS screens. Why not get smart, use less bright color, and add some semi-transparency for weather overlays and make it look nice. Golden Eagle Flight Prep proves it can be possible to have a great looking software package. Next, there's quite a few command menus on Voyager. Yeah, there's a way to declutter it, but it's not nearly the same for ease of entry with a tablet pen. The buttons are smaller, and there may be more times you'll find yourself entering text info with the pen and in turbulence that can be tough. The other negative is that while you can display sectionals and Low-Enroutes, (and WACs and TACs), they aren't geo-referenced so you can't overlay your position on them and track your flight. This to me is kind of a major handicap. Yeah, the info is there, on that cheezy colored vector map they have, but isn't it nice to actually use an official Low Enroute chart in-flight when you're flying along? Why they don't have geo-referencing and GPS positioning on those charts is beyond me.

(NOTE: They DO now use Geo-referenced charts if you have their EFB package)



Will I be able to survive this year on Voyager? Well, I've paid for the subscription now, so I'll be giving it my shot. It seems to be a great planner, with great features, and it gives me all the charts I need to be legal, so I should be happy about that. Perhaps they'll do some product improvement to address some of the above complaints, and then I'll be totally happy. If not, then next year I'll have a hard choice....which software package to renew or subscribe to for a chart subscription. If the software doesn't change at all, and Chart Case drops its chart price so that both software packages have charts for < $250, then I'd probably switch back to Chart Case Express, but use Voyager's flight planner for the big flights and Flight Prep for the small flights. (The reasoning is I'd love to have more comprehensive fuel stop planning for longer flights) And, in-flight I'd exclusively use ChartCase Express for it's superior chart tracking.


---
UPDATE 12/16/2008


Well, it took a long time to revisit this page, but, I've now found that Voyager was well worth the money, and I am a permanent customer!

Things have been working well, and I got the EFB version so I could use my Holux Bluetooth GPS, and that has worked out EXCELLENT.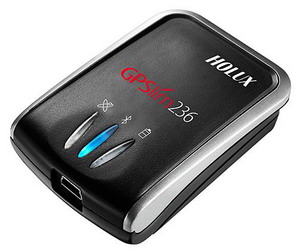 In fact, I paid my chart subscription thru 2010, but just recently they ran a promo for LIFETIME chart updates for a one-time fee, for the first 100 customers, and I was all over that like stink on a skunk! They had software updates to the software that makes it much more zippy, with a cool google-earth type feel, and it does an excellent job.

I just recently upgraded my tablet to a homemade SSD (Solid State Drive)

, which you can read about HERE. With that combo, I don't have much mroe I can ask for.




---
Some Voyager Screenshots (note, this was from the old version of software...the new is much better)
---
---
Update 3/19/2009 -

The Garmin 696 in comparison.



Right now I'm not aware of a comparison between the Garmin 696 and Voyager, but FlightPrep came out with a little blurb on their site that shows how the 696 compares to their software.
I found it interesting because when the 696 came out, I did a little studying and found that it falls FAR short of either program in terms of features, and use for IFR flight especially. I would strongly urge anyone considering the 696 as their idea of an EFB to "buyer beware" and study the issues thoroughly. You'll find that the 696 lacks, today and forever will, many things that you'll really want. There are some positives that the unit offers, but by and large you'll get far more for your money by going with either of these other EFB packages.

Here is FlightPrep's Comparison


---


Additionally, in case you missed the news, the rules for using electronic charts have been clarified, so refer to this:

AC 91-78
http://www.airweb.faa.gov/Regulatory_and_Guidance_Library/rgAdvisoryCircular.nsf/0/EB15B0C685650A0486257321006B3B8C?OpenDocument&Highlight=91-78

Nice to see progress being made in the world of electronic charting. Now if we could only bring competition and reasonable pricing to the world of Jepp Electronic Databases!!